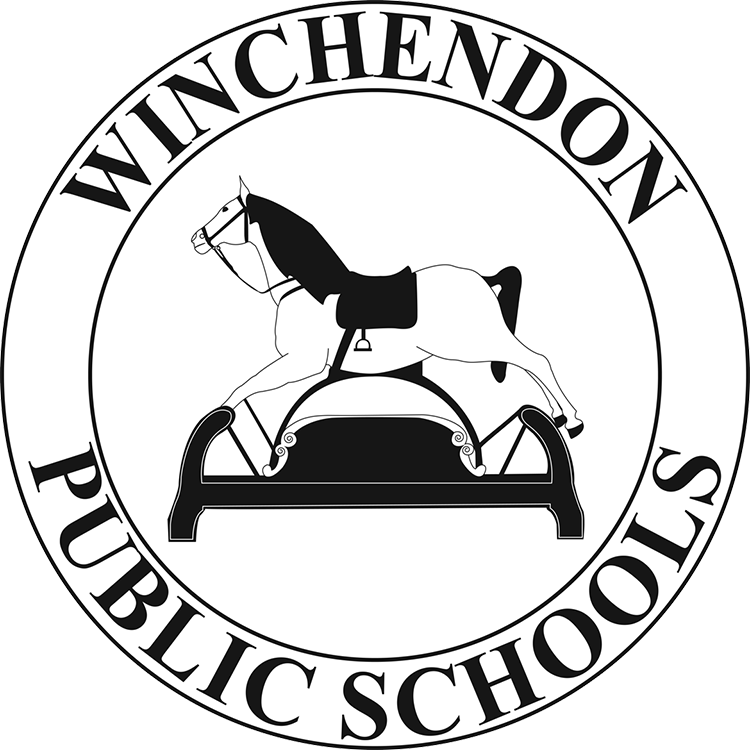 Curriculum and Instruction Newsletter - October 2019
Jonathan Landman
Friday, October 25, 2019
DISTRICT-WIDE TEACHING AND LEARNING WORK - UPDATES
Dear Winchendon Public Schools Community Members,
On an occasional basis, we will use this new Newsletter vehicle to share updates about work that is happening across the system to improve teaching and learning for WPS students. We hope you find the newsletter informative. Please don't hesitate to contact me with questions and comments!
Respectfully,
Jonathan Landman, Ed.D. (jlandman@winchendonk12.org), Director of Instruction, Curriculum and Assessment
District Leadership Team
The DLT, which comprises the Superintendent, Director of Instruction, Curriculum & Assessment, all of our principals and the assistant principal of the high school, our Director of Student Services and, as appropriate, our Technology Director, held two retreats this summer. These retreats enabled the DLT to collaboratively reflect on what it will take to effectively execute the District Turnaround Plan and the school Turnaround Plans that have been drafted by administrators and ILT members at each of the four schools, and to elaborate plans to carry that work forward. Throughout the coming year, the DLT will continue to meet on a bi-weekly basis (more frequently during budget season) to carry this work forward, and to progress monitor the turnaround work that is taking place in each of the buildings. Through this ongoing work, our intent is to ensure that the improvement efforts across the district are coherent/coordinated, clearly communicated, appropriately supported, progress monitored, and adjusted/updated as needed along the way. Through this deliberate approach, we can improve outcomes for students and families.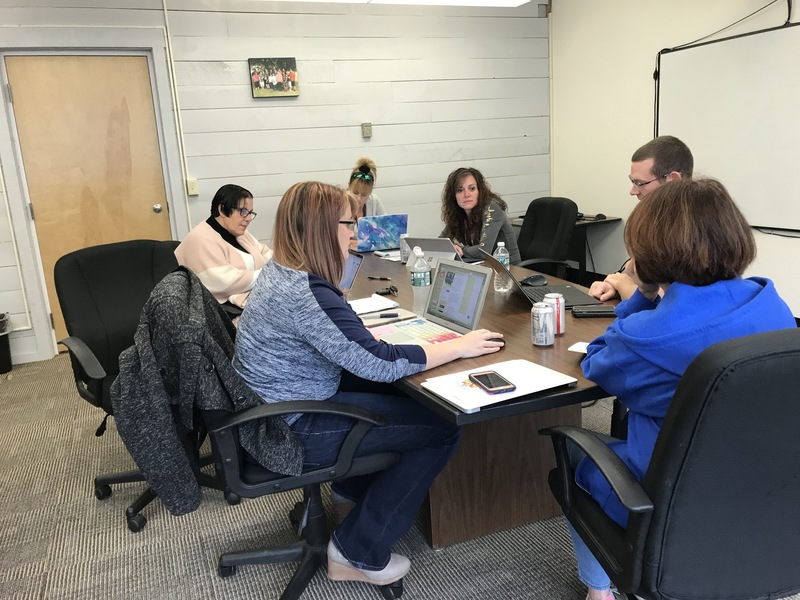 Several Members of the District Leadership Team at Work
For those who have not yet done so, we include links here to the District's Turnaround Plan and to the Turnaround Plans for the four schools. The district plan is straightforward but the school plans include a lot of background information that faculty may wish to skip. You could go straight to section 5 of each school plan to review the plans themselves.
District Turnaround Plan 2019-2020 https://5il.co/auwr
Murdock HS Turnaround Plan 2019-2020 https://5il.co/auws
Murdock MS Turnaround Plan 2019-2020 https://5il.co/auwt
Toy Town & Memorial Turnaround Plan 2019-2020 https://5il.co/auwu
Instructional Leadership Teams
The ILTs at each building also had the opportunity to meet this summer. These meetings were a chance for ILT members to dig in to their schools' respective Turnaround Plans, and to begin planning how they can collaboratively lead their buildings to successfully execute, and progress monitor these plans.
Math
This summer, K-5 faculty representing each grade level participated in an innovative math curriculum mapping project. The project was co-designed by leaders from five school districts and Looney Consulting, an organization that provides math PD and coaching supports throughout the state. The project enabled faculty from each of these 5 districts- who have all adopted the Pearsons' EnVision math program - to collectively develop standards-aligned curriculum maps and assessments. The project was innovative in several ways. First, after Day 1 of the project, faculty and consultants did all of their collaborative work via video conferencing. Second, the project enabled faculty from around the state to serve as resources to one another, supported by math experts. Finally, it was innovative because by pooling resources, all 5 districts were able to develop more and higher quality curriculum materials than their resources and time would otherwise have allowed. If faculty are happy with this summer's project outcomes, we may well look for opportunities to draw on this model again for future projects!
Happily, DESE has approved Winchendon for grant funds that will enable us to continue and deepen our work with Looney math consultants throughout the coming year. Their consultants are supporting elementary faculty with the roll-out of our new curriculum maps and to develop the math workshop approach in our classrooms. In addition, Looney consulting is supporting math department lesson studies at the middle school, and ongoing math curriculum work at the high school.
Phonics
On August 20th, the Kindergarten and Memorial intervention faculty received training on the district's new phonics program, Fundations. This program will support faculty to provide every child with systematic, direct instruction in core early literacy skills; we anticipate that this systematic approach will ensure all of our students get the foundation they need to become capable readers. Over the next several years, it is our intention to gradually implement this multi-year program through grade 3.
Summer Learning for the Middle School faculty
During the summer months faculty at MMS were busy preparing for the school year. In July, several of our our sixth grade teachers, new teachers and administrators attended a week of grant-funded training about the Summit Learning program in Newark, NJ. Staff learned about the key components of Summit, implementation best practices, mentoring and much, much more. This training provides a solid foundation for the expansion of the Summit program to the sixth grade, which will roll out over the course of this fall. During the training, there was much excitement and anticipation about bringing our personalized learning model to sixth grade!
In the month of August sixteen MMS teachers attended another grant-funded workshop – this time for two days. Together as a team, the staff reviewed their curriculum for alignment to standards, created study guides to support student success with challenging material, and developed an orientation experience for rising sixth and seventh graders and new students.
High School Curriculum Work
At the high school, faculty in the math, English, science and social studies departments each had several days' time this summer to collaborate on the development or revision of standards-aligned curriculum materials. There will be time baked into the collaboration schedule at the high school this coming year so that the work begun this summer can continue and expand.
Exciting Enhancements in High School Programming
The high school's Turnaround Plan is designed to tackle some long-standing challenges at Murdock High School. Three new programs rolling out this fall will each bring new, enriching opportunities to students.
Freshmen Scholars Program
The challenge: many 9th grade students failing two or more classes, putting them at higher risk for dropping out.
The new strategy: Our grade nine students began their journey at Murdock High School this September supported both academically and socially through our new Freshmen Scholars Program (FSP). The freshmen now have a dedicated wing of the building where they will be taking their core classes and engaging in a robust advisory program. Their teachers will be working on growth mindset skills, academic and organizational skills and goal setting, along with strong academic content. FSP teachers have regular time built into their schedules to collaboratively address student needs as they arise, and to co-plan. All grade 9 students will be offered after school supports as well as opportunities for voice and choice in programming and school functions.
Dual Enrollment
The challenge: colleges expect high school students to complete a rigorous high school program, but many Murdock High students take less advanced coursework than they are capable of completing.
The new strategy: Starting this fall, a cohort of grade twelve students will be taking three Worcester State University classes on site at Murdock High during the school day, taught by WSU professors; these students will take another two courses in the spring. These Dual Enrollment courses will both fulfill graduation requirements and earn students free college credits during the school day. Moreover, our Dual Enrollment students will either complete a senior project or participate in an internship during the school day.
Virtual High School
The challenge: The best thing about Murdock High is that it's a small, supportive community. But being small also means that the course offerings are limited, and the schedule is inflexible.
The new strategy: Virtual High School (VHS) is a dynamic, on-line academic program designed to provide more varied course offerings to our students. With classes ranging from AP Art History to computer programing, VHS allows our high school students to diversify their transcripts. We have had VHS course offerings at Murdock in the past, but we are now expanding the number of seats available to our students. Throughout the day, faculty will be available to support students with their VHS coursework.
MHS students are producing a TV show!
If you have not had the opportunity to see the new Blue Devil weekly from Andrew Collins' TV and Video Production class, take a look here at their latest episode!
Summer Programming for Students
This summer, as in past years, the district provided an Extended School Year (ESY) program for those students with disabilities whose IEPs require it.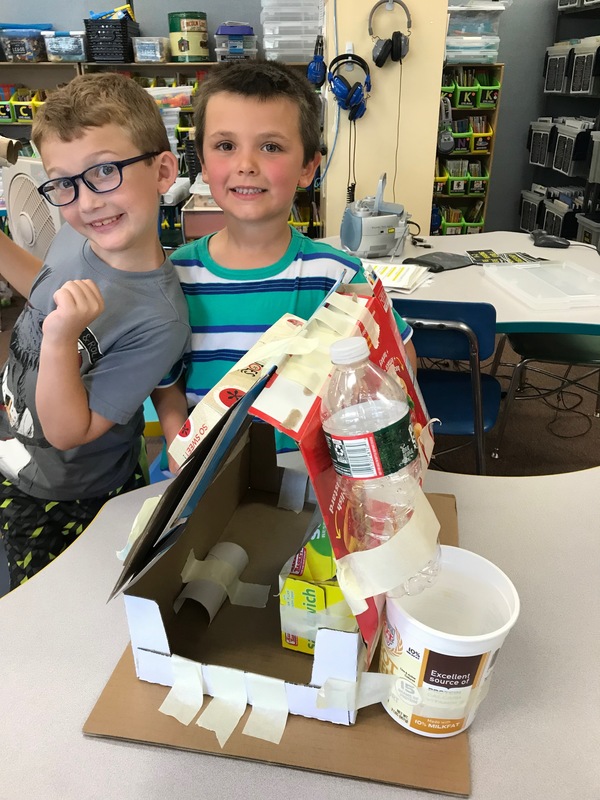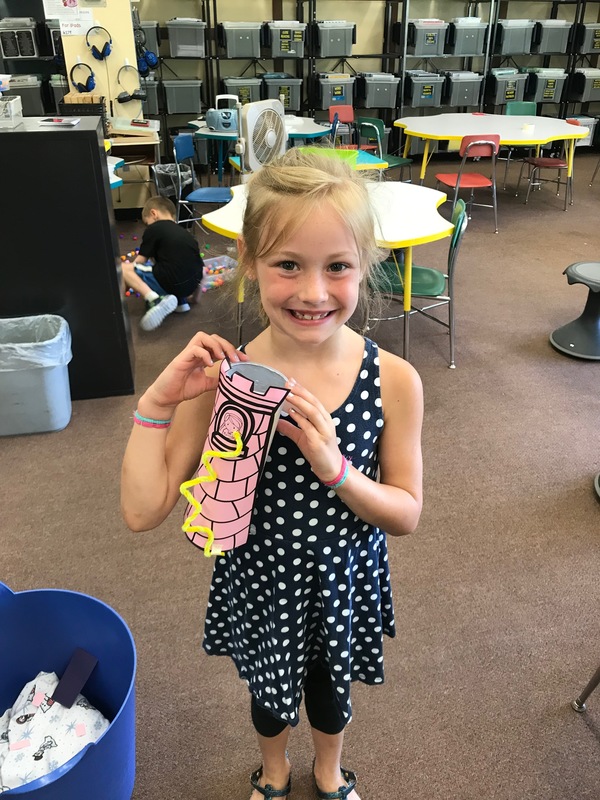 Students in our Summer Learning Program Displaying Their Projects
In addition, the district provided a remedial summer reading, math and STEM enrichment program for grades K-5 (attendance was very limited among invited students 3-5), and a summer school program at the middle and high school levels. Here are pictures of a few of the younger children enjoying the summer program