Summer Reading
Introduction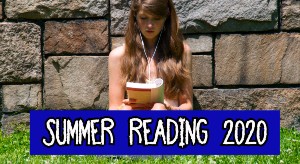 Every year, Murdock High School students are expected to complete two types of summer reading: a school-wide assignment and assignments for individual classes. This helps students prepare for the coming year while maintaining the skills they acquired during the previous school year.
Any questions about individual class assignments should be directed to the assigning teacher.
Any questions about the school-wide summer reading assignment should be directed to Ms. Weeks at mweeks@winchendonk12.org.
If you are a new student to Winchendon Public Schools, you may have difficulty accessing some of the links to specific assignments. You need a WPS google account for access. Please contact Murdock High School for more information.
Please make use of your public library to access some of the books identified for summer reading assignments. If you have a public library account, remember that you have access to all of the Massachusetts Public Library digital book. You can access these other systems by scrolling to the bottom of the page in your Overdrive app and select one of the other systems such as CLAMS and SAILS.