Click below for this week's Blue Devil Weekly! This week we get an interview with the football captains, meet our new principal, and get some important reminders. We also find out what song really gets folks going in this week's question of the week.
https://www.youtube.com/watch?v=H4ITq4xsqh8

Click below for Blue Devil Weekly. On this week's episode, we recap freshmen/senior week, hear about last week's athletics games & matches, get some important announcements, and find out if the Murdock community prefers orange or apple juice.
https://www.youtube.com/watch?v=NxgD60jFC-w

Blue Devil Weekly is back! Join us this week for a quick look at some fall sports, get a preview of freshman/senior week, and a look at the weekend forecast. To view, please click the following link:
https://www.youtube.com/watch?v=dUmsgHlvo5I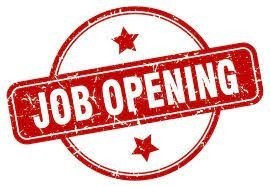 Friendly reminder: Wednesday, May 18 is a half day for all schools. Lunch will be served.


Meet your School Committee Candidates, Tuesday, April 26 at 6pm at the Beals Memorial Library!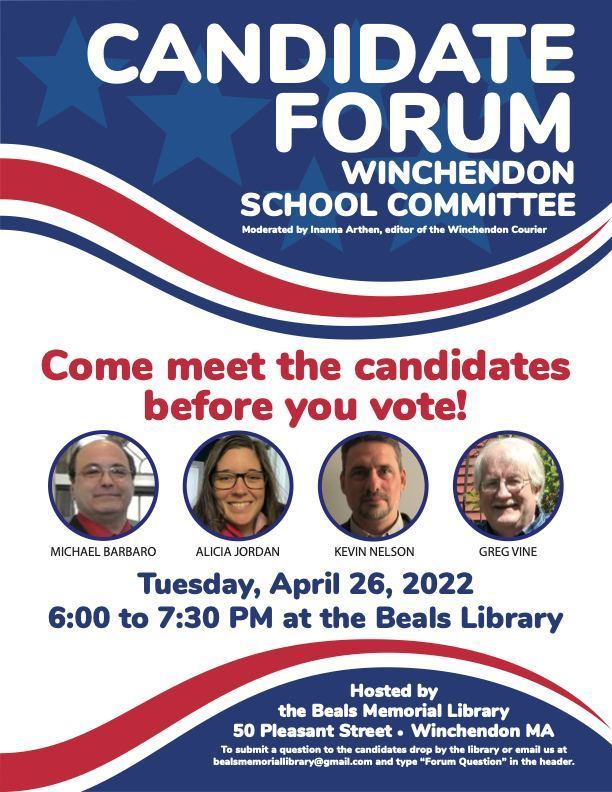 Murdock Middle School Penny Wars will take place from April 11-15. Winning class will receive an egg hunt!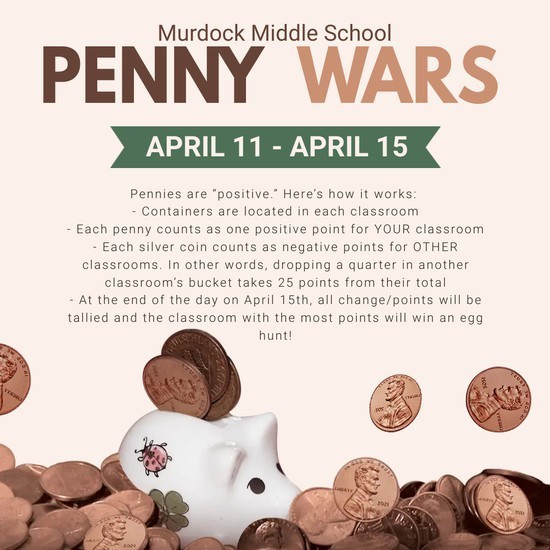 Public Meeting Notice: Please join the Winchendon School Committee and the Winchendon Finance Committee for the FY23 School Department Budget Presentation on Thursday, March 24, 2022 at 6:30pm.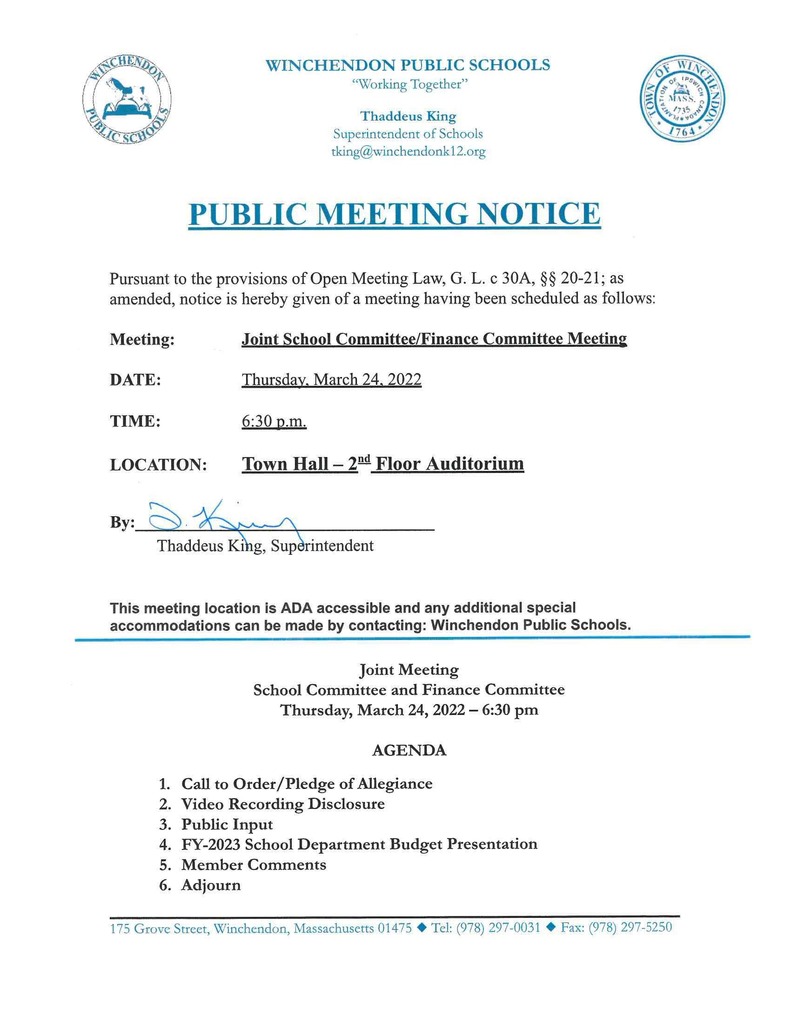 The Town of Winchendon is searching for its next Monty Tech Representative. Please submit letters of interest to the Selectmen's Office, Winchendon Town Hall, 109 Front Street, 4th Floor, Winchendon, MA 01475 or email to
ldaigle@townofwinchendon.com
. The deadline for accepting letters is April 4, 2022. The position will be jointly appointed by the members of the Board of Selectmen, Town Moderator and local School Committee.

Please see the attached School Committee Meeting Agenda for Thursday, March 17, 2022.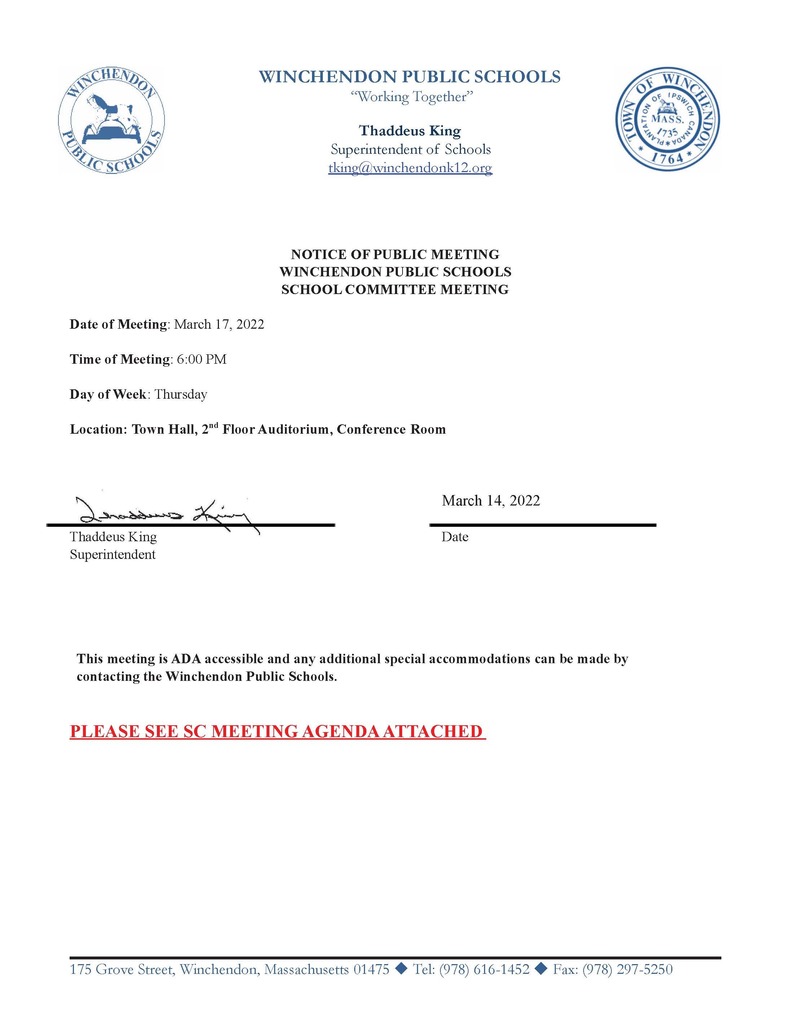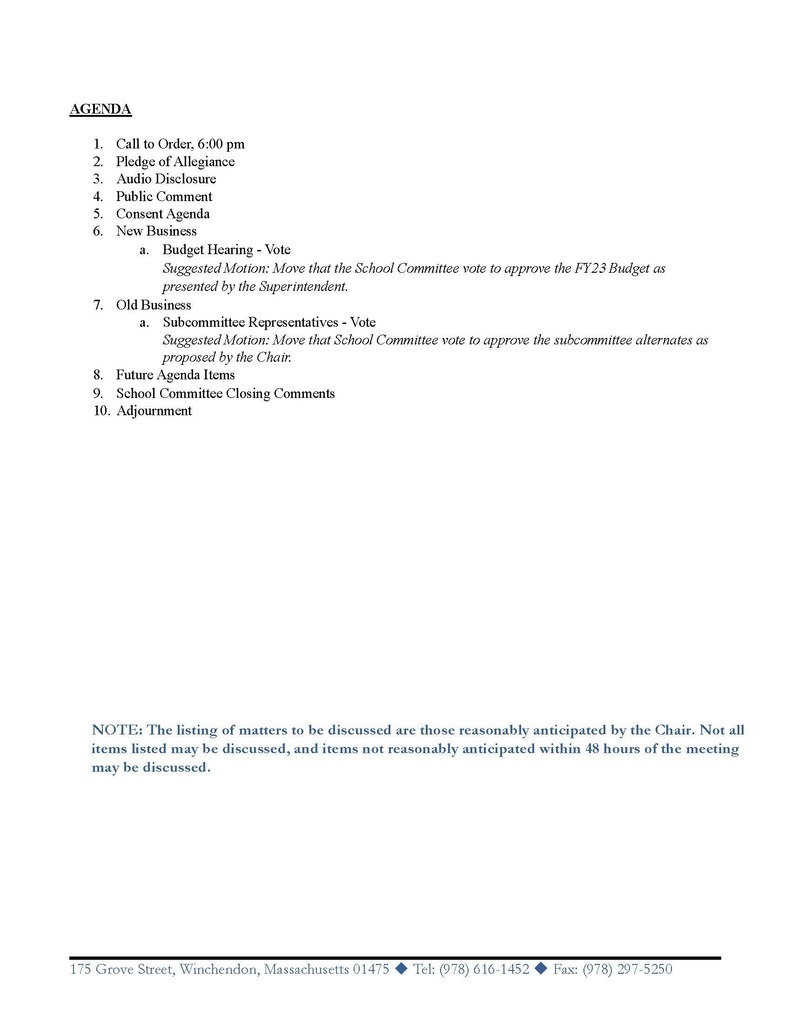 On this week's Blue Devil Weekly, we get the scoop on some new classes being offered in the Science department next year, get some important reminders, and play a game of hide-and-seek.
https://youtu.be/guKZ7b5VnRI

World Down Syndrome day is on March 21st. The 21st day of March was picked to signify the uniqueness of the triplication of the 21st chromosome which causes Down Syndrome. Every year on this date World Down Syndrome Day is observed to create awareness for people with Down Syndrome. Ms. Frye's Sociology and Citizenship Class and Mrs. Ellis' ALL class are excited to coordinate these events for Murdock High School. First period classes will compete to see who collects the most new socks to donate to kids in need. Socks are one of the most requested items in shelters and clothing pantries. Donations will be distributed to the CAC and Murdock Clothing Pantry. The first period class that collects the most socks gets a breakfast party (March 25th) A paper bag will be distributed to every 1st period classroom for collection. Please hype this up as best you can. Some suggestions as to how to engage students are to incentivize donations with extra music, homework pass, etc. First period was chosen as those classes meet daily and teachers and students have strong relationships due to frequency of meeting, (Ms. Frye is happy to answer questions and of course, it is entirely up to you as to incentivize or not) Sock collections run from March 7 - 21 Community Drop Off Locations-(Not Just Produced, Unique Dental, Clark,Town Hall) Ms. Frye's Class and Mrs. Ellis' classes will be meeting and doing a sock decorating activity Crazy Sock Day March 21st - Please wear crazy socks to bring awareness to those with Down Syndrome! More information about World Down Syndrome Day:
https://www.worlddownsyndromeday.org/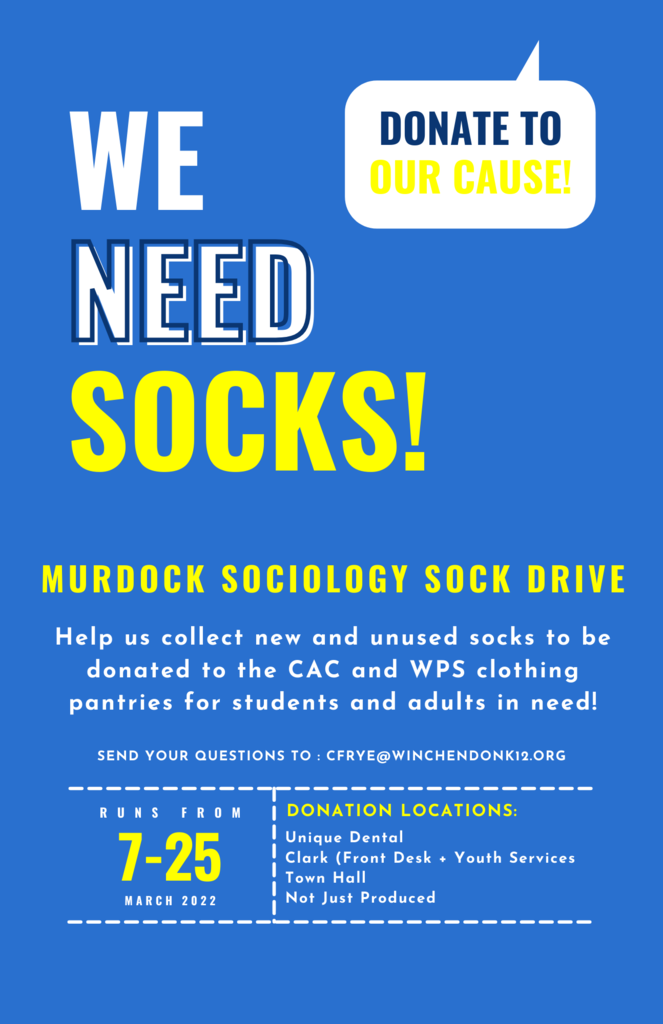 A message from the Winchendon School Committee: Every parent in Winchendon looks forward to the day their children will no longer need to wear masks at school. But in order to reach that goal, we need to see more students vaccinated against COVID-19. The Winchendon School Committee strongly urges residents of our community to follow the recommendation of the Winchendon Board of Health that all eligible residents roll up their sleeves and get vaccinations for themselves and their children – for the sake of themselves, their children, their neighbors, our schools, our entire community. The School Committee – along with our district's administrators, educators, and support staff – look forward to the day when keeping COVID at bay in our schools comes to an end and masks will no longer be necessary. That day will come when we have all done our part.

Please see the attached agenda for the Tri-Board Meeting scheduled for January 11, 2022.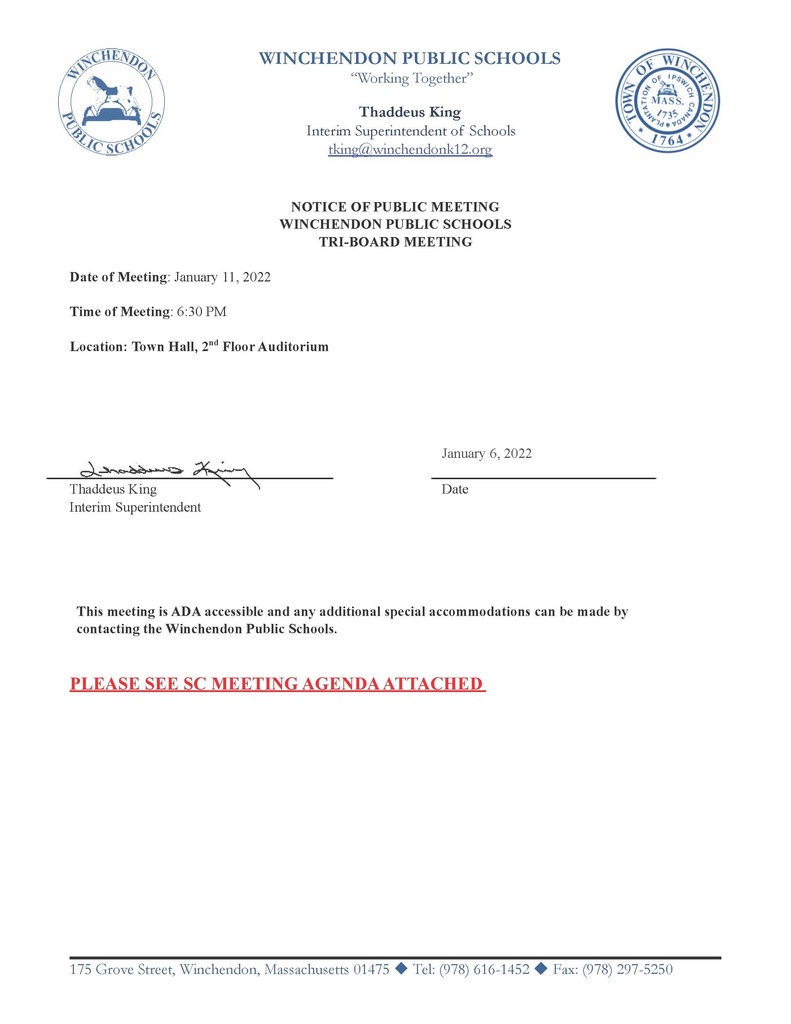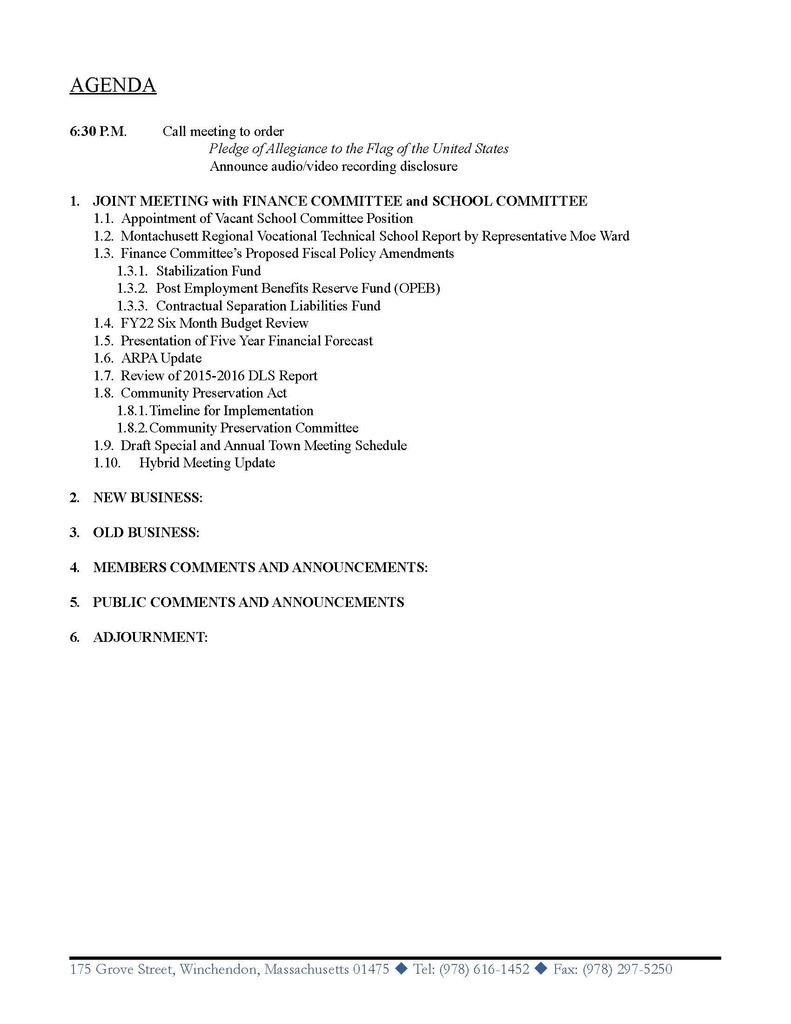 Please see the attachment regarding the Asbestos Management Plan for Winchendon Public Schools

Please see the attached agenda for Thursday's School Committee Meeting.