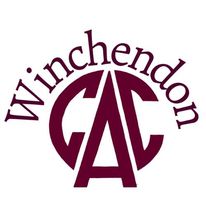 Winchendon Community Action Committee (CAC)
The Winchendon CAC is a not for profit social service agency dedicated to assisting individuals and families in crisis and has been providing invaluable services to those in need throughout the Winchendon community for more than forty (40) years. The Winchendon CAC serves as a "safety net", point of contact, and/or referral resource for those in need. People experiencing temporary difficulties making ends meet receive emergency support, and we provide ongoing services to those whose income does not meet basic living expenses, including the working poor and those on low-fixed incomes. Supplemental assistance is provided to individuals and families either awaiting aid or are not eligible to receive aid from other sources. No one is turned away...
Youth Changemakers Sunshine Cafe
The newest addition to the Youth Changemakers is the Café and CAC Farm Stand! We're open 11-5 on Tuesdays and Wednesdays and offer a wide variety of coffee drinks and fresh produce.
In 2019, students from the Winchendon School and Murdock High School collaborated with the goal in mind to identify what Winchendon was lacking and ways they envisioned a more active and desirable place to live. The group of students collectively decided that Winchendon was in desperate need for a space designated for teenagers. With this, the idea of creating a Youth Cafe came into fruition. In 2020, when Covid-19 took over, the immediate plans to move forward with the project was put on hold until a new group of student leaders from Murdock High School and the Winchendon School (The Youth Changemaker Leaders) took over the project. With a push cart and supplies donated from The Winchendon School, our YCM Leaders sprung into action. Pushing our cart all across Winchendon, our goal was to attend as many community events as we could. The Mobile Cafe was seen at Community Park events, Concerts In The Park, football games, Fall Fest, and so on. Our goal was to eventually generate enough funds to be able to become a sustainable business! In doing so, we also applied for grants such as United Way Youth Venture, in order to get funding to purchase a speaker, as well as tables and chairs for customers to sit at when we were at events. With the help of our wonderful community residents that contributed buy purchasing coffee we were able keep the Mobile Cafe going! Now, we have had the privilege of working out of the Winchendon CAC Farm stand a few days a week to sell iced coffees and cold drinks to Winchendon residents! Eventually, we want to be able to have our own physical building in town where Winchendon residents can come relax and enjoy some coffee!
Food Pantry
The CAC has a wide variety of assorted food shelf items available. No ID or proof of income required. Must be a resident of Winchendon.
HOURS BY APPOINTMENT ONLY:
Tuesday & Wednesday: 11am-5pm
Thursday & Friday: 9am -3pm